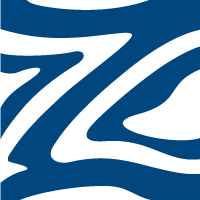 With more than 15 years' experience as a recruitment agency in Hong Kong, we are dedicated to empowering our clients with specialized recruitment and strategic HR outsourcing solutions. At Zebra, we enable the right support for career growth within any given industry. From our globally-renowned job recruitment agency in Hong Kong, we provide a full range of professional recruitment services including banking and finance, as well as contract staffing and payroll outsourcing. You're sure to benefit from our eHR platform and many more HR support services. As one of the best recruitment agencies in Hong Kong, we assure the superior-quality expertise required to handle all of your needs with the utmost business acumen and professionalism.
"Zebra takes pride in partnering with corporations to fulfill human capital needs on both an individual and collective basis."
Read More

Recruitment Consultant in Hong Kong

With over 15,000 candidate placements and having served over 205 clients, we work hard to provide an excellent customer experience for all of our clientele. We perform advanced recruitment methods and promote your employer branding, while overall integrating flexible management for your full convenience.

Whether you're a large corporation or a small start-up business, we will position your business for the maximum growth in any given industry. Revel in our top-of-the-line eHR solution, an all-in-one payroll platform which allows for specialized payroll, tax filing and data handling services.

We cover the full spectrum of HR and recruitment services, whereby we recognize the importance of providing a one-stop service to our customers. Our extensive experience and quality service reduce HR administration and headhunter expenses, providing better budget control, greater efficiency, accuracy and reliability for your company.

To facilitate a precise and more efficient selection process, , Zebra also provides our clients with more in-depth options, including 360-reference checks, market mapping and various other career assessment tools.

If you're looking around for the best recruitment agencies in Hong Kong to facilitate with jobs in banking, finance, or other professional industries, come to Zebra. To find out more, speak to a recruitment consultant from Zebra in Hong Kong today!
Our Expertise to Handle Your Needs
Manage Higher Candidates Expectations

Adopt Effective Onboarding Process

Promote Your Employer Branding

Skillful Placement of Suitable Talent

Perform Advanced Recruitment Method

Apply Flexible Management
* At Zebra, we treat data security as our highest priority. This principles will be strictly enforced at all times.