Cloud-Based Solutions
Online Human Resources Workflow Applications - Smart, Comprehensive and Fully Configurable.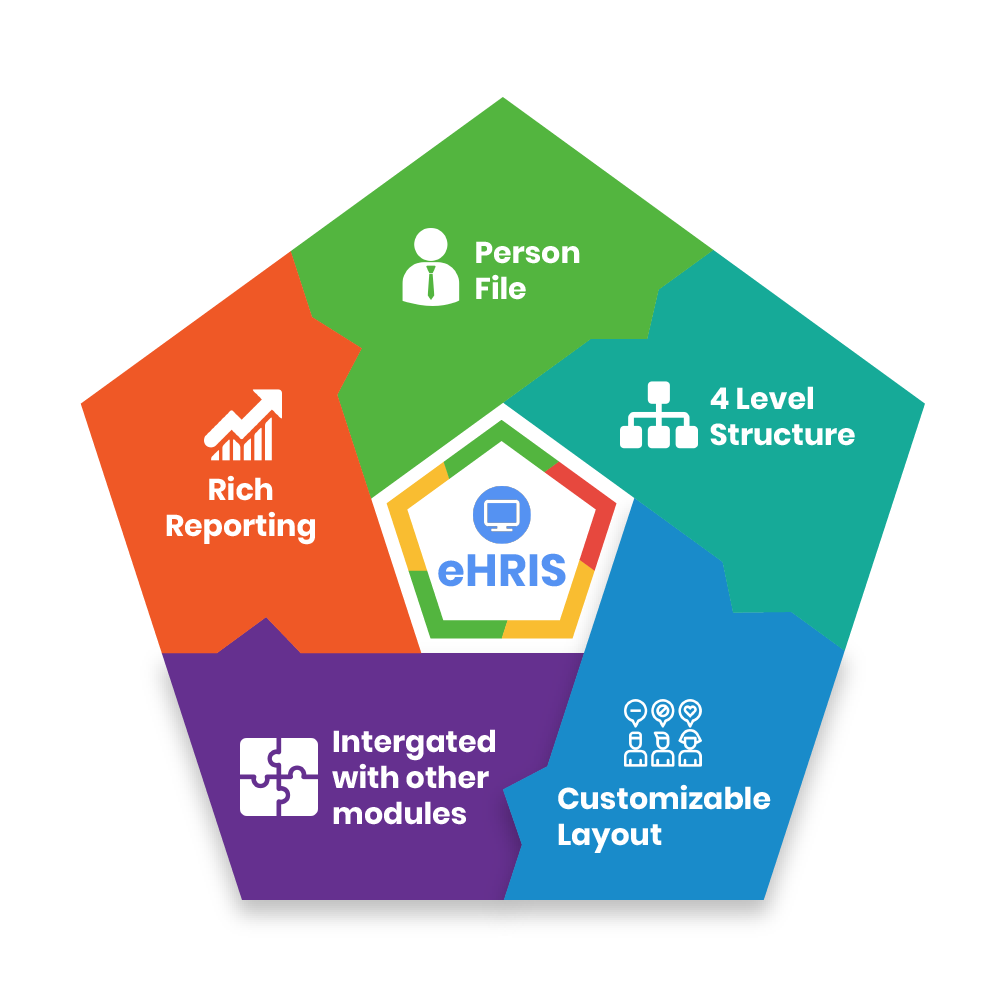 eHR Suite: The Most Powerful Software

Say hello to the most powerful online HR software in Hong Kong! We believe that a solid information system, together with efficient operations, is the key foundation behind any successful business. Our specially developed web-based suite, eHR, consists of premium-quality online human resources software.
With this online human resources (HR) system, clients are provided the exclusive advantage to automate several aspects of human resources management. The eHRIS includes eHRIS, eLeave, ePayroll, ePayslip and eTax functions.
Leave Management
Keep track of everyone's leave balance.
Payroll Management
Get right number and send it to bank and MPF.
---
Claim Management
Create and submit accurate expense claims
Tax and Report Management
Prepare and submit tax forms to IRD.
---
Time and Attendance Management
Connected to attendance device and know the statistics.
Employee Self-Service
Let employee apply leave online and more.
Get Started with Your All-In-One Human Resources Solution
About Zebra HRMS
As one of the best human resource companies, we pride ourselves in providing a professional payroll outsourcing service to each and every one of our clients. At present, we have provided our top-of-the-line payroll service to over 3,000 employees belonging to our clientele. 
To find out more about how our all-in-one human resources system can assist your business, speak to one of our team members at Zebra today! Fill out the online booking form to request a demo, or contact us in Hong Kong at +852 2116 8130. 
More about eHRIS...

This online HR system is comprised of unrivalled payroll services and features, as widely renowned by businesses throughout Hong Kong. Regardless of your business being a start-up or a large corporation, we deliver customized solutions. Our payroll outsourcing services include payroll coordination based on an agreed payroll schedule, pay items' calculation based on statutory requirements and company policies, employee record maintenance, payroll reports generation, MPF submission and income tax reporting, and much more. 

Zebra provide special solutions to a broad range of service industries, including premiere international and regional banks, financial institutions, shipping companies, educational institutions, telecommunications, law firms, building and construction, manufacturers, retailers and more. 

We have earned a reputation for delivering accurate, confidential and compliance assured payroll services since 2003. Our passionate team continue to deliver the same diligence and commitment to our clientele, as we provide the utmost support.
What makes our eHR outstanding
Moving your Business Forward

Spend your time doing what you do the best! With Zebra as your IT expert, you leave the hassle to us while still have full access to and control over your HR and payroll functions.

Tailor made Your Needs

With eHR, Zebra handles all the technical HR and Payroll application issues associated with implementing, maintaining, upgrading, and supporting your human resources and payroll activities. You spend more time focusing on strategic initiatives to grow your business.